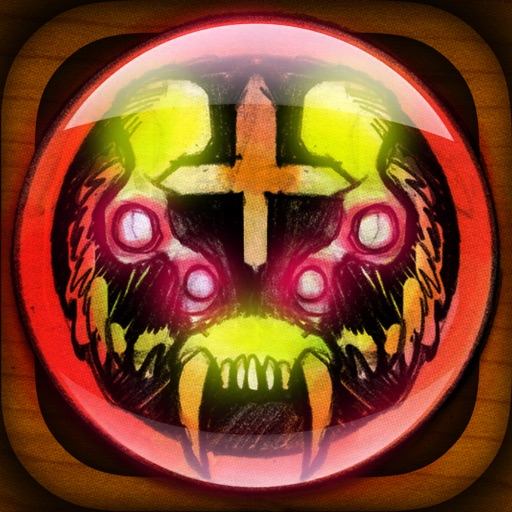 Galactic Keep 1.7
适用设备:
分类: 游戏
开发商:Gilded Skull Games
大小: 410.55 MB
语言: 英文等
价格: ¥18,***原价¥25,现在免费***
Version: 1.7
App简介:
HOLIDAY SPECIAL 25% OFF! Galactic Keep is a sci-fi, tabletop-styled, role-playing game. Investigate exquisite maps in a richly described world, free to roam where you want, exploring for hours!
"…It's one of the most compelling RPGs I've played this year." – TouchArcade 5/5
"…This is a well-constructed game that RPG fans need to play." – Gamezebo 4.5/5
"I highly recommend checking out Galactic Keep if you are a fan of challenging and lengthy tabletop RPG games with a sci-fi twist." – AppAdvice 4.5/5
"The originality of the setting and the characters is dazzling." – Pocket Tactics
"This role-playing game takes place in a completely original sci-fi universe, which makes discovering it a delight." – 148Apps
* For a limited time get an in-game, holiday loot pack! Start up your game to get a delivery of useful new weapons and items! *
NOTE: Requires iPhone 4s, iPad 2 or iPod Touch 4th gen and later.
Take a bold step into the world of GALACTIC KEEP, a science fiction RPG adventure game the likes of which you have never played before!
ROLL A CHARACTER AND BEGIN YOUR QUEST!
BUILD: Choose your character, roll their stats and set out on your adventure! Play as feared pirates, weathered bounty hunters, battle-hardened warriors and mind-bending timemasters. Gain experience throughout your quest, level up and customize your character as you explore!
COLLECT: Discover hundreds of weapons, special attacks and items as you battle to complete your missions. Unlock a variety of hidden playable characters throughout the game!
BATTLE: Survive in a living world filled with strange beasts and challenging foes that are constantly thinking, carrying out their own individual agendas.
EXPLORE: Choose the path of your adventure in an open world filled with hidden surprises around every cavernous, loot filled, turn!
查看详情:Galactic Keep
Powered by WPeMatico